Ocean Isle Beach, a Gem on the Silver Coast of North Carolina
Sunset Ridge is minutes from saltwater and sand in beautiful Ocean Isle Beach, NC. Get to know more about this coastal Carolina town–its climate, location, and the reasons that so many people enjoy calling it home.
Get to Know the Area
Do you need more information specific to your property search? We can provide an information package free of chage that is tailored to your needs along with current real estate listings. Request a free Discovery Package.
Do you plan to be in the OIB area? We can provide discounted accommodations and a guided tour to make the most of your time when you visit. Be sure to check out our Stay with Us package.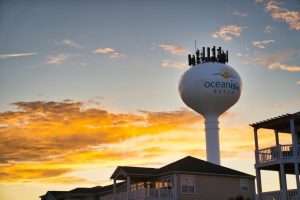 Ocean Isle Beach, The South's Best Tiny Town
Many people choose Sunset Ridge not only for the well-designed homes and amenities but also for its location in the town of Ocean Isle Beach, NC. OIB is located within Brunswick County, NC and consists of the mainland and island. Sunset Ridge is on the mainland and is less than 5 miles from the pier on the beach.
The town of Ocean Isle Beach is centrally located between the historic port city of Wilmington, NC to the north and the entertainment options of Myrtle Beach, SC to the south. This area is often referred to as the Silver Coast by locals because of the powdery white sands found on Carolina beaches. Our warm climate is another great feature of the area. For those who love outdoor activities, you will find plenty of good weather to do whatever you enjoy.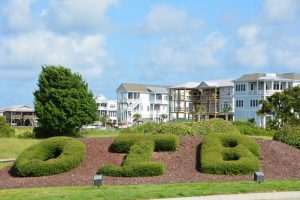 The Ocean Isle Beach area is home to many award-winning golf courses. Within OIB are five championship golf courses, the "Big Cats" of Ocean Ridge Plantation (Lion's Paw, Tiger's Eye, Panther's Run, Jaguar's Lair, and Leopard's Chase). Within a 20-minute drive, you will discover another 40 courses. Award-winning, championship courses designed by Tim Cate, Willard Byrd, Fred Couples, Pete Dye, and others. Here, golf course design combines a respect for preserving the natural beauty of the coastal Carolina landscape with intentional features that inspire and challenge the most seasoned golfer.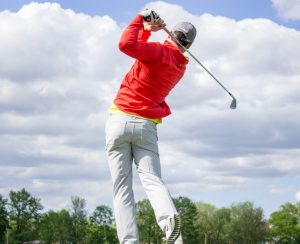 From fishing to turtle watching to walking nature trails, there are many ways to enjoy the fine weather and coastal Carolina scenery in Ocean Isle Beach. The Museum of Coastal Carolina on Second Street offers interactive exhibits that explain the natural history and biology of the area. A touch tank with sea urchins and sea stars is a family favorite. Regular programs, events, and lectures present science topics throughout the year.
The Museum of Coastal Carolina regularly hosts "Turtle Talks". Sea turtles are a treasured creature in the OIB community. Loggerhead sea turtles build nests all along the Brunswick Islands, including our island. There are many opportunities to learn about sea turtles or to be involved in their protection throughout the year.
Ocean Isle Beach has many parks. There is a children's playground next to the Museum of Coastal Carolina. Ocean Isle Beach Park on Old Georgetown Road offers a 300-seat amphitheater, tennis courts, playgrounds, and multipurpose field. Ferry Landing Park on Shallotte Boulevard was once the site of the old ferry crossing. Now, it's a beautiful place to enjoy views of the waterway or to catch a fish.
Charter a deep-sea fishing trip or paddle down the Intracoastal Waterway. Whether you have your own gear or prefer to hire a guide, OIB has many ways to enjoy the water.
The Ocean Isle Beach pier is a great place to fish. Fishing passes, equipment, and bait are available at the pier. Not in the mood to fish? Enjoy a soft-serve ice cream and the beautiful scenery from the pier instead. Learn more about the Ocean Isle Beach Pier.
Guided fishing adventures can take many forms from deep-sea to kayak. Bring some sunscreen and enjoy a day on the water fishing with an area guide. Several businesses offer packages that include trip and fishing equipment.
Several OIB businesses offer equipment rentals of surfboards, paddleboards, kayaks, paddles, and even bikes for those who are ready to jump right in. Beginners and people looking for active groups can find classes on stand-up paddleboard, surfing lessons, ecological tours, bird watching tours, twilight kayaking, and even yoga for all ages.
Combine a boat trip with an ecological tour at The Swamp Park at Ocean Isle Beach. In addition to guided tours that explore the ecology of the park via flat-bottom boat, park guests can alternatively tour the area on ATV or get a bird's eye view on a zipline tour.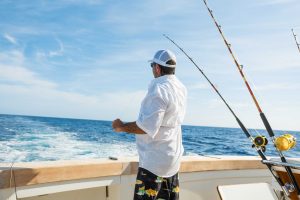 Get in Touch
Suzanne Polino, REALTOR®
ASAP Realty
6900 Ocean Highway, West
Ocean Isle Beach, NC  28469
Request Discovery Package