Selling Your Sunset Ridge Home
Sunset Ridge Sales Expert
Suzanne Polino REALTOR® with ASAP Realty combines more than 20 years of sales experience with state-of-the-art marketing to deliver results for her real estate clients. With her proven sales performance record she was named the #1 top selling agent in Sunset Ridge for three consecutive years.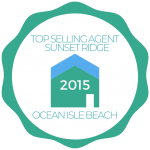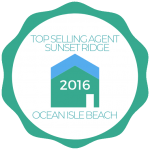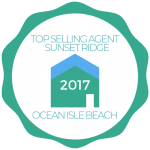 Sunset Ridge Home Evaluation
Let us give you a FREE in-home evaluation and show you why we would be the best agency to list your home with. We know the Sunset Beach and Ocean Isle Beach area extremely well. No one will represent you better than the experts at ASAP Realty.
We know how to get the maximum value for your home and by using our state-of-the-art technology, we can get you national exposure required to find you a buyer quickly. Schedule your no cost, no obligation home evaluation today and let us get you what your home is "really worth".
We also offer a FREE online home appraisal for Sunset Ridge. Our online appraisal is designed to give you a really good idea of what your home may be worth in today's real estate market in Ocean Isle Beach, NC, but is not a replacement for a professional opinion done by a licensed real estate expert, like those on our staff.
In-Home Property Evaluation
It's important to begin the process of selling a home with good information. Suzanne Polino and the real estate experts of ASAP Realty know the Ocean Isle Beach and Sunset Beach real estate market. We provide each client with the excellent customer service and personal attention that only a boutique realty can provide and combine it with cutting edge marketing tools to provide your home with national exposure to home buyers. Our in-home property valuation is completely free of charge and at no obligation.
Get in Touch
Suzanne Polino, REALTOR®
ASAP Realty
6900 Ocean Highway, West
Ocean Isle Beach, NC  28469
Request Discovery Package